Departments
Village Court
HONORABLE STEVEN M. DECKER
* HOURS: THURSDAYS 8:00 am - 3:00 pm
- Civil matter filing beginning at 12:30 pm.
- Criminal matters beginning at 1:00 pm.
Except for the following dates:
March 17, 2022
June 2, 2022
September 29, 2022
November 3, 2022
November 24, 2022
Court fines and fees may be paid with the Court Clerk located on the Second Floor of the Village Municipal Building during Court business hours with the exception of the dates listed above.
Acceptable forms of payment: Credit Card, Cash, CERTIFIED Check, or Money Order *NO PERSONAL CHECKS*
CREDIT CARDS AND CASH PAYMENTS MUST BE MADE IN PERSON TO THE COURT, UPSTAIRS FROM THE VILLAGE OFFICE. THE VILLAGE OFFICE WILL NOT TAKE PAYMENTS ON BEHALF OF THE COURT.
Relevant People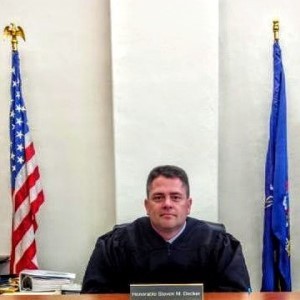 Steven Decker
Village Justice


607-535-9717
email Village Justice

William Kennedy
Acting Justice
Catrina Decker
Court Clerk
---
If you have a disability and are having trouble accessing information on this website or need materials in an alternate format, contact us for assistance.